The idea behind Fresh Dab gel was born about 10 years ago. At that time, the owner of Fresh Dab felt that there were times when dry toilet paper alone just wasn't enough. Toilet paper could leave residue behind that could cause discomfort and unwanted odor.
He then started to think about a natural gel, made with herbal extracts, which could be applied to toilet paper. It would have a cool, soothing, clean sensation and would be easy to use.
Time passed and the owner of Fresh Dab chose to live and work in China for a year. During that time, he came to realize that making a product that was good for people and the environment was what matters most, and to make a product in the USA convinced him to move back to the US and begin, in earnest, to formulate Fresh Dab.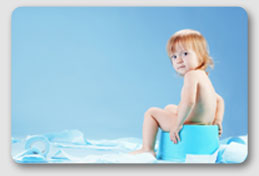 Mom, can I use Fresh Dab
when I'm grown up?